Youth With A Mission (YWAM) is a global movement of Christians from different cultures, age, and denominations, dedicated to proclaiming Jesus in the nations. Pronounced affectionately as Y-Wam, we unite in a common heartbeat to know God and to make Him known.
How Our Story Starts
Continuing God's story of creation, pursuit, and redemption, Jesus commands his disciples to "Go and make disciples of all nations, baptizing them in the name of the Father, Son, and Holy Spirit". It marked a definitive moment in history where 2,000 years later, millions of Christians have taken on the mandate and followed God's calling to make disciples of all nations. Loren Cunningham, YWAM's founder, also took this brave step to start a movement that would see waves and waves of youths being sent into the mission field. This is where YWAM's story begins.
Loren Cunningham's Vision
It was June of 1956. Loren Cunningham was in the Bahamas with four other young men to evangelize and gather young people together using their musical gifts. On a Wednesday at 3 pm, a few days before his twenty-first birthday, he was kneeling by the bed in the simply-furnished guest room of his missionary host. He was asking the Lord about the message he was to speak that evening. Then, as he looked up at the white walls, something unexpected happened.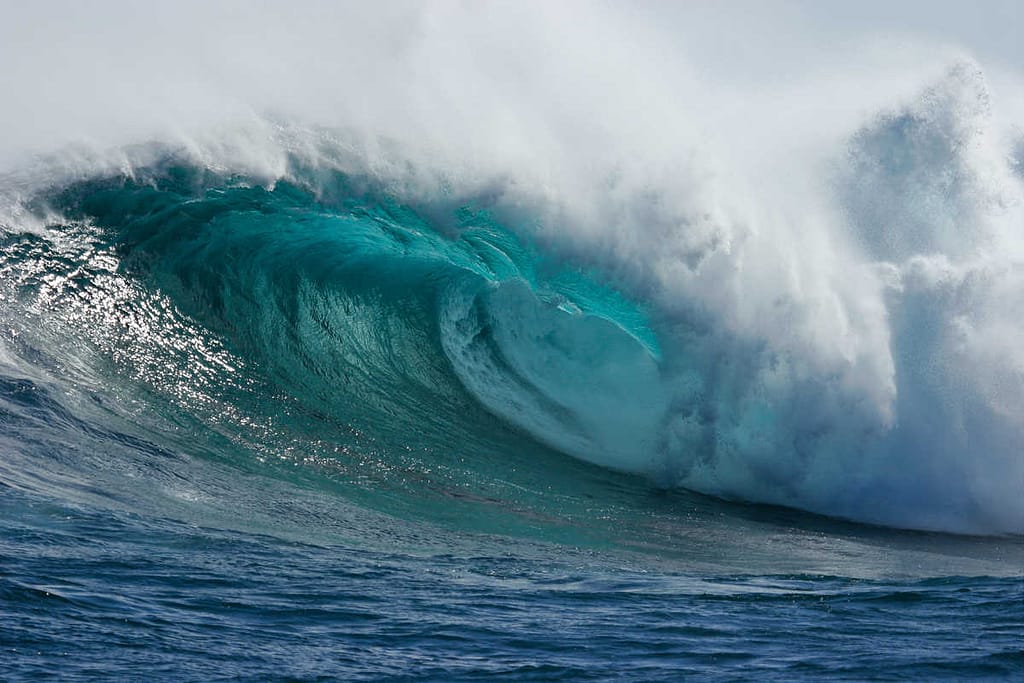 He says, "Suddenly I was looking at a map of the world, only the map was alive and moving! I could see all the continents, and waves were crashing onto their shores. Each wave went onto a continent, then receded, then came up further until it covered the continent completely. The waves become young people – kids my age and even younger – covering all the continents of the globe. They were talking to people on street corners and outside bars. They were going from house to house and preaching the Gospel. They came from everywhere and went everywhere, caring for people. Then just as suddenly as it had come the scene was gone."
(Excerpt from "Is That Really You, God?" by Loren Cunningham, YWAM Publishing.)
Four years after his vision of the waves, in 1960, Loren Cunningham launched Youth with a Mission with a focus on activating young people in their calling to fulfill the Great Commission. Today, YWAM is a global movement of Christians dedicated to knowing God and making God known. We still focus on youth, but we also involve people from age 8 to 80 in over 180 countries. We currently operate from more than 1,100 locations, with a full-time staff size of more than 18,000. YWAM has a place for everyone who would like to reach the nations, there is endless opportunities.
Ministry Focus
1. Evangelism
Evangelism is our bread and butter because we trust that everyone in this world has the right to hear the Gospel and know Jesus, and that he has entrusted us the calling to make Him known to those who have yet not known.
2. Mercy Ministries
YWAM is also dedicated to serving and developing orphans, vulnerable children and communities affected by poverty , diseases and other threats that undermine hope. We follow Jesus' example of compassion to those in need. We operate relief and development programs in over 100 countries, working among people living in desperate circumstances.
3. Training
YWAM prioritizes training so as to equip people to use their unique calling to serve God in the world. Every YWAMer starts their journey in YWAM with the intensive half year discipleship course called the Discipleship Training School (DTS). After DTS, they can continue in their training in our University of the Nations, the world's first global university, offering a diverse set of modular and specialized missionary training courses.
What denomination is YWAM?
YWAM is a nondenominational Christian organization, which means that we come from all different backgrounds and denominations within Christianity. We believe that Jesus is the only way to know God, and so our mission is to share the gospel with as many people as possible. YWAM is also open to people of other faiths who are interested in learning more about Christianity.
As YWAM has grown over the years, it has developed into a diverse family of ministries, rather than a highly structured, centralized agency. Although we have international service offices for YWAM, we do not have an international administrative headquarters. We are diverse and de-centralized, yet unified in the Biblical values God has emphasized for our mission from the beginning. The combination of the the following beliefs and values make up the unique family characteristics of YWAM—our "DNA." Visit this link if you would like to read up more about YWAM's foundational values.
Do YWAM staff receive a salary?
YWAM staff members come from all different backgrounds and receive a variety of salaries. Some staff members are volunteers, while others receive a modest salary. Most YWAMers raise their own salary from their own church and friends. YWAM is committed to providing quality training and development opportunities for its staff so that they can be the best possible representatives of Jesus Christ.
Is there an age limit for people interested in joining YWAM?
There is no age limit for people interested in joining YWAM. We believe that God can use anyone He wants to reach out to the world's youth!
How can I join YWAM?
The best way to join YWAM is to attend one of our Discipleship Training Schools (DTS). These schools are located all around the world and offer a variety of courses that will help you grow in your faith and learn how to share the gospel with others. If you are keen to serve in Thailand with YWAM, contact us at hello@baandemrak.com for more information!